Case Studies
Accelus Client Success Story: RISK Inc.
Discovering a Framework for Communicating Effectively
Accelus Partners was hired to facilitate a ½ day workshop on Communicating with Style at the company's three-day retreat.
For RISK, the quality of work produced and client satisfaction depends on team members' effectiveness in facilitating lengthy (up to two weeks) planning sessions to develop safety procedures. These sessions involve participants from all areas of a client company including executive leadership, management, engineers, safety managers and operators. Not only does this involve differing opinions on how to effectively manage safety and plan responses to emergencies, it involves hierarchy, education and experience levels, company politics and interpersonal relationships. RISK needed training for its facilitators to master the most basic yet challenging obstacle, effective communication.
Adding to the complexity of helping the team develop communication skills is the fact that all employees of RISK work remotely, scattered across the United States and globally. With fewer opportunities to encounter each other on a daily basis, knowledge and best practice sharing around communication was limited. In fact, communication within the organization was somewhat of a challenge with multiple time zones and employees involved in week-long facilitations. Coming together for the company retreat in The Woodlands, Texas would mean that many RISK employees were meeting face-to-face for the first time.
Beginning with a strategy session with RISK founder Rene´ Murata and key employees Janet Benaquisto and Randal Murata, Accelus helped leadership identify the outcomes they desired from the workshop. RISK facilitators needed to be able to:
Anticipate communication collisions within the groups they facilitate
Read people and situations
Develop "presence" to effectively manage the room and the facilitation
Maintain and develop the relationship with the client, a key value of RISK
With different styles already present within the facilitators, Barbara Stewart, workshop leader, requested to interview several of the RISK facilitators to hear first-hand the challenges they encountered in facilitation. This would ensure that insight from all areas of the organization were considered.
Accelus provided a communication styles assessment to each RISK employee prior to the retreat. This assessment introduced the framework for communication styles in advance, familiarizing the RISK team with the concepts and language they would experience in the workshop.
The retreat kicked off with an exercise designed to demonstrate the various styles of communication and the confusion or clarity that can be produced. The discussion that followed provided RISK team members with the opportunity to share their observations, get feedback and get to know each other better. It was an engaging start to the ½ day workshop.
The workshop was supplemented by a 1½ hour virtual follow-up session led by Accelus ten weeks later. This structure provided team members the opportunity to use their newly acquired insight and skills in client facilitations and company communications. During virtual follow-up session, questions and challenges were presented and discussed, and best practices shared among all of the participants.
The communication assessment and its results had a few of the RISK team members resisting the idea of being "characterized" by a specific descriptor of their communication style. Even after the workshop, with greater clarity around the communication styles framework and the ability to move between the descriptors, several participants still bristled at the characterizations. However, what RISK team members shared in the virtual follow-up session was an appreciation for the simplicity of the style characterizations. The framework worked!
Rather than being confused or put-off by another's communication style, the facilitators for RISK now use the style framework to explore the communication style of the other party. They adjust their own style of communication when needed and gauge the response of the other party. Adaptability is now an option and it does not mean giving up control of the room or the facilitation. Communication collisions are now foreseeable and avoidable.
For new or returning clients for RISK, consideration is given to the client team make-up and identifying the "best fit" facilitator not only for skills and experience but also for the ability to best mesh with the client's communication style. When a client or a facilitation becomes challenging, the RISK team collaborates on the issue, using a common language and insights they learned in the workshop to move the work forward.
Equally as powerful as the results achieved in client facilitations are the changes within the remote group of RISK team members. As a direct result of the workshop, team members now know more about each other. Individuals who never worked together prior, now initiate partnerships and collaborate on projects without direction by Rene' or the other leaders. With an understanding of what other team members can contribute, resources within the RISK team are better and more fully utilized.
How could understanding the simple framework of communication styles help your team work better together? Find out in an Accelus Communicating with Style workshop.
Testimonials
---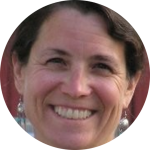 I have worked with Barbara in both team and smaller three person management coaching sessions now. She is a not only a fantastic presenter, she is an excellent coach and outstanding facilitator who knows the questions to ask to help you move in the direction you want to go. She has helped me see more clearly how to use my strengths to work with the strengths of my team so each person is able to operate on a higher level.
Barbara is amazing in her delivery and understanding of the content. She provides valuable insight as well as creative ideas that helped to stir the pot and get the ball rolling in one of the most productive team meetings I have ever been a part of. Thanks, Barbara!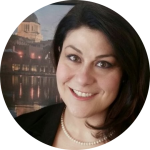 From our first conversation, I knew that Barbara was the right person to provide me coaching as I entered an executive level position in government. What I came to learn over months of working with her, is that Barbara is as kind and generous as she is smart and motivating. Barbara is able to help one build a grand vision, and where others might see barriers, she helps you find opportunities.

The strengths based coaching model has changed the way I work and interact with the world. When I prioritize tasks or make hiring decisions, I am thinking about how to best maximize my strengths and best build around the strengths of my team. In my work, I encourage justice leaders to take a strategic, data-driven approach to policy and practice. The Gallup Strengths Model is built on massive amounts of qualitative data, and that is the reason I chose to work with a certified strengths coach — data-driven leadership to support data-driven justice.

One of my core strengths, I have learned, is Ideation. I apply this strength in working toward a vision of government that is the very best of human enterprise — entrepreneurial, innovative, and nimble. I am grateful to have Barbara as a friend and mentor on this journey. And I hope we find many ways to work together, bringing the strengths model into the government space to adopt the kinds of practices used by the most successful global innovators.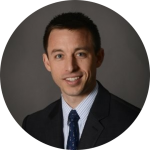 I initially engaged Barbara to help me grow my client base, but what I didn't realize, was that I actually hired her to open up a Pandora's Box of personal growth! She effectively guided me toward my goals through the awareness and utilization of my strengths, as well as being a resource and sounding board for everyone one of my new ventures to help me reach my goals. I'd be remiss without saying that discovering my strengths has crossed over into nearly all realms of my life. I 100% recommend Barbara as a coach.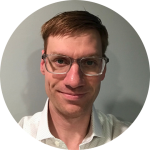 Barbara is excellent at helping you achieve personal and professional goals. She is also very knowledgeable and provides guidance on tough decisions and poses questions you may not have thought about. I am very thankful to have worked with Barbara a few years ago and still bring it up from time to time with people on how she helped.
I have a much better understanding of what's important to differing personality types and how to more effectively work with them at a detail level that is meaningful to them.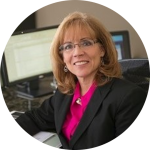 Barbara's presentation style engaged the audience, allowing us to tailor the tools and tips she provided to our firm and individual needs. I accomplish more and have increased my billable hours!
Tax Manager
Reimer, McGuinness & Associates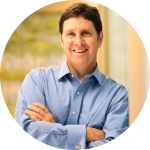 We continually struggled with maintaining the appropriate mix of creative thinking and staying on task with our objectives during this time of planning. This challenge motivated us to search for someone who could lead a group of "strong minded leaders". Barbara is this leader. She stepped in and helped guide us to our most successful retreat.
President
Houston Financial Planning Association
The Strengths Finder training has provided insight to the deep rooted traits and characteristics of each team member. These traits can now be seen as positive contributions to the team's success.  We are seen by each other with understanding eyes as opposed to judgements on our personalities.  
We were amazed at your ability to engage our group. Not only did they listen and participate, their smartphones were nowhere to be seen. The mix of conversation and activities kept them engaged, moving and learning.  
I hired Barbara to help me with my transition when I changed firms and It was one of the best business decisions that I made. She is extremely knowledgeable in the field of financial management and has the ability to share that knowledge for the benefit of her clients.
Wealth Planning Advisor
Lincoln Financial Advisors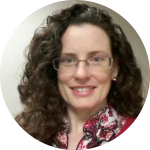 Barbara deftly guided me through my elaborate list of excuses to the core issue. I am still amazed at how quickly she coached me to my own "a-ha" moment!
Strategic Initiatives | Change Management | Portfolio Management | PMO | Compliance | High-growth Environments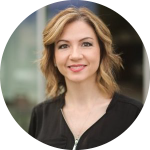 When I first met Barbara she was so easy to talk to and had very key thoughts and suggestions; I immediately wanted more! Her process is real and authentic; she gives whole-hearted thought to the next actionable steps to help you achieve your desired goals.
Remote COO
Your Operations Resource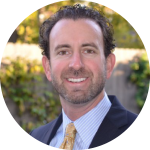 Barbara helped me take a step back and look at the big picture. She challenged me to chase my dreams and to think differently about my path to the future. I cannot say enough to say how much Barbara helped me during our sessions.
Senior Sales Representative
Assurant Employee Benefits, now part of Sun Life Financial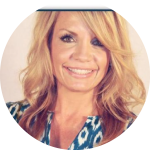 Every resource, tip and accountability nudge Barbara provided has pointed my feet in the right direction for a future full of opportunity and true success. To date my earnings have exponentially increased, I feel more at peace with my life and the woman I am, and many dreams I've had for many years are coming true.
Coach and Media Professional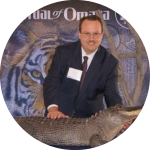 Since working with you I have greatly reduced my stress level, I have eliminated hassles, and have come to realize that I would rather have more time for myself and family than an extra dollar.  I have come to understand that I cannot be happy unless I am exactly who I want to be both in words and actions.
Texas Advantage Insurance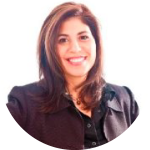 With each challenge I faced, growing my business and relocating my office, Barbara helped me focus on the IMPORTANT details. I am enjoying more referrals and spending time on the things I am most passionate about.
Barbara's most important contribution was to help me understand who my Ideal Client is. She focused my efforts on serving those clients who value my experience and expertise. She helped me realize my strengths and to have the confidence to apply them on a daily basis.
Principal Financial Group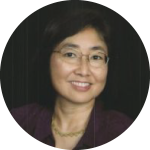 I truly appreciate the "peace of mind" your process has brought me, and it is definitely one of the best things I've done for the business this year! I just signed on a new client so I have to add on to my client list; hooray!
Back Office Solutions, LLC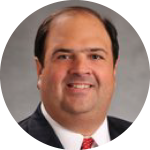 Barbara helped me discover the target market that "made my heart sing." If you are looking for a way to get focused and have a great accountability partner, I enthusiastically recommend you hire Barbara Stewart as your coaching partner.
Certified Public Accountant and Financial Advisor
Working with you exceeded my expectations.  I hired you because I was unfulfilled professionally and wanted to do something about it.  You provided a fresh perspective and a holistic approach to achieving happiness, both professionally and personally.  The Clean Sweep is a great tool.  Thanks for the objectivity, challenging me to think outside of the box, and your genuine interest in my success.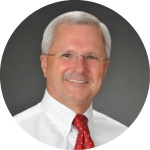 I was having difficulty thinking strategically about my future due to a multitude of unresolved issues. I gave little thought to how I wanted my life to be both now and in the future. Barbara helped me begin to think and operate in a different manner and to develop a clearer vision of my future.
Owner
Strata Business Consultants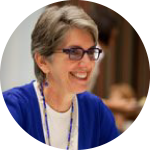 Barbara and I closed every call with specific management tools and "to do's" to achieve the short and long-term goals. We made our deadline, created work that made us all proud, strengthened our team, and accomplished more than we ever thought possible.
Owner
The Advisor's Resource, Inc.